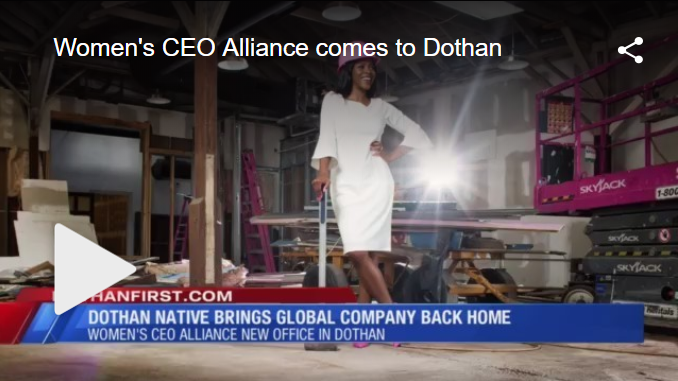 Dothan Native Brings Her Global Company To The Circle City
This summer,  Women's CEO Alliance will open its first facility in Dothan. Women's CEO Alliance is a company that focuses on the personal and entrepreneurial development of women all over the world.
"Our message of living fearlessly and living your best life on the other side of fear has reached over 300 thousand people around the globe," said founder Tiana Patrice.
The company will move into two spaces at Windmill Station. Membership based community, private offices, networking, and collaboration will be offered to women of all ages.
"So imagine sitting right next to your next bookkeeper or your next accountant or maybe your next graphic designer; that's what Women's CEO Alliance is all about," said Patrice. "We'll provide courses and classes to be able to give women the tools and strategies they need to grow there business in a confident and safe facility."
Women will gain much from the company but Patrice but hope they leave with that they are not alone.
"All of the entrepreneurs that have been working from home or running to coffee shops it's time to come out of hiding you have a place, you have a home, finally there a place just for you and that's at Women's CEO Alliance," said Patrice.
Visit www.womensceoalliance.com for further information or to schedule a facility tour.
Contact:
Vanessa Kelly, Publicist
prettysocialatl@gmail.com, 404-783-0418
Photography:
Jeremy Toliver of Phase One Photography